Surgery Hours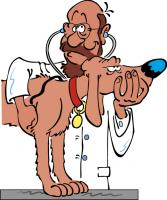 The Hospital is open from 8.30am-6.45pm Monday to Friday and from 9.00am-6.00pm on Saturday.
We have open clinics at the following times:
Monday-Friday
9.00am-10.00am
2.00pm-3.00pm
5.00pm-6.45pm
Saturday
4.00pm-6.00pm
Appointments
If these times are not convenient, or you feel that your pet may need a longer consultation that would be better suited to an appointment outside normal clinic hours, please telephone the Hospital on 071 9143817.
See our In An Emergency section for what to do in an emergency.