Fees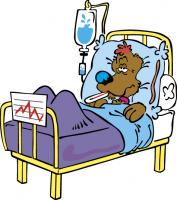 As Veterinary Medicine becomes more advanced, we have the opportunity to carry out more and more complex investigations and surgical procedures. Obviousy there will be a big difference in the cost of treating a kitten with a sniffly nose and a Great Dane with a broken leg!
At Inishfree Veterinary Hospital, we pursue a policy of continual investment in our equipment and facilities. This is reflected in our fees as we strive to bring the very best service to you and your pet at the keenest value.
However in recent years to come into line with our competitors we have reduced our fees for routine procedures eg. vaccinations neuterings microchipping dentals and many others. Feel free to check these out for yourself. We are also open to special quotations in individual cases where owners have multple pets. For all routine procedures we will match those prices quoted by competitors so make sure to check us out before you make your decision on which practice you will visit. One thing we can guarantee is the most professional approach to all aspects of veterinary care for your pet.
We strongly advise all our clients to consider taking out pet health insurance to remove the financial worry, should a serious illness or injury strike your pet.
If you would like to enquire about our charges, please contact us at 071 9143817 or call in to the Hospital.
.